1.Nickname In-Game:Colo
2.Real Name:   Marko                   (optional)
3.Age:21
4.Location:Zagreb
5.GameRanger and Evolve so we can contact: Colo33
6:Gender:male
7.Previous Clan(s): /
8.How Long Have You Been Playing?: more than 1 year
9.Which Version(s) and Mode(s) Do You Play ?:  1.0
10.Why Do You Want To Join?: Because I dont have any clan and I wanna play clan wars.
11.Previous Nicks If You Used?: Colo
12.If You Were In Any Clan Before, Why Did You Leave?: Actualy i was in Italian Ghost clan i leave it becuse i stop to playing game..
13. Youtube link of ur playing from antics server: You saw me on HoP server you know i'm not using any cheat      (to be sure that u dont use any cheats, hax etc)
14.How Often Do You Play Weekly?/Daily: Daily
|Dn|Corps Friends





Posts

: 4


Join date

: 2016-04-07


Age

: 24


Location

: Zagreb



ok from me

Super Admin





Posts

: 84


Join date

: 2015-10-10


Location

: Dubrovnik



Hi, nice to see u that u apply for joining Dn. I dont know ur skills, so probably we need to test u. But lets see what other members have to say about u. And i noticed that u have some troubles on HOP, arr steal or drop...
Imamo jos jednog hrvata u Dn, vidicemo sta on kaze ( ovo sam pisao u isto vreme kad i loky

)
I ne zaboravi da instaliras i gameranger
https://www.gameranger.com/
I don't know him, lets
put him on test.
|Dn|Corps Friends





Posts

: 59


Join date

: 2015-11-08



I will say my opinion after lesbian keyser translate wtf he say
Super Admin





Posts

: 70


Join date

: 2015-10-02


Location

: Bucharest



i said that we already have one croatian terrorist in Dn (Loky) and that we will wait for his opinion too, and last  part of txt u can translate with ur logic

p.s.
Colo is croatian too
Tested and accepted. I will add him in members list. For his GR ID check our website
Sad imamo dve Kroasane u klanu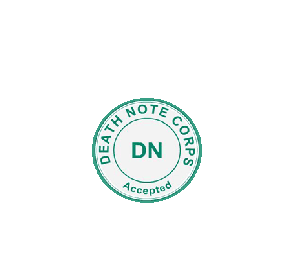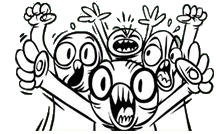 kako ja nevidim ove tvoje postove ?! CRO ON TOP!
Super Admin





Posts

: 84


Join date

: 2015-10-10


Location

: Dubrovnik



---
Permissions in this forum:
You
cannot
reply to topics in this forum